DAVID KANZE, DO, FAAO
David Kanze, DO, FAAO, was born in Wynnewood, PA and grew up in Havertown, PA. He graduated from Haverford Senior High School and then matriculated and graduated from Temple University. He is a 2005 graduate of the Philadelphia College of Osteopathic Medicine (PCOM) and a 2009 graduate of Botsford Hospital's Family Practice/Neuromusculoskeletal Medicine residency, in Farmington Hills, MI where he served as chief intern. After a four-year stint as undergraduate fellowship director for the OPP department at Rocky Vista University, he moved to Washington state to become the Family Medicine/OMT Residency Program Director for Skagit Regional Clinics.
He is board certified in Family Medicine/Osteopathic Manipulative Treatment and Neuromusculoskeletal Medicine. He has run multiple teaching programs in Osteopathic Manipulative Medicine, in addition to leading many medical mission trips to Guatemala and Peru. David has been published in medical journals for osteopathic manipulative medicine and travel medicine topics.
David's interest is in how the body functions as a whole (mind, body and spirit) and how injury patterns set in and how the osteopathic approach can treat such. He is also intrigued by the healing power of music and often combines this into his treatments. His ultimate goal is the primary prevention of injuries and in returning the body to its full Health.
David loves treating patients of all ages especially high end athletes, adolescents and children with special needs. In his spare time, he enjoys spending time with his wife, Kylie, his children, Cooper and Cassidy, as well as traveling, playing hockey, taking pictures and hiking.

KYLIE KANZE, D.O.
Kylie Kanze, DO is a native Pennsylvanian. She is originally from DuBois, PA and graduated in 2001 from the Pennsylvania State University. She is a 2006 graduate of the Philadelphia College of Osteopathic Medicine (PCOM) where she completed a one-year Osteopathic Manipulative Medicine Fellowship. Her pediatric residency training occurred at the Children's Hospital of Michigan, in Detroit, MI, finishing in 2009.
After residency training Kylie had a faculty position at Rocky Vista University College of Osteopathic Medicine in Parker, CO as well as providing general pediatric care in a group medical practice. Since 2014 she has lived in Bellingham, WA with her husband and two children and in 2016 opened her Pediatric Osteopathic Manipulative Medicine practice, Building Blocks Osteopathic Medicine. She is excited to have relocated back to the Philadelphia area in 2017. Her hobbies include gardening, hiking, snow skiing and loving on her husband and two children.
As board certified pediatrician, her main focus is treating children from newborns to teenager and young adults with a special interest in working with children with autism and special needs. She takes the time that is necessary to get to know you and your child and to listen to all your concerns.
Kylie's main interest is having your child live at their highest level of Health at all times and in restoring Health to the children that are struggling. Her whole body approach revolves around the mind, body, spirit tenets of osteopathic medicine.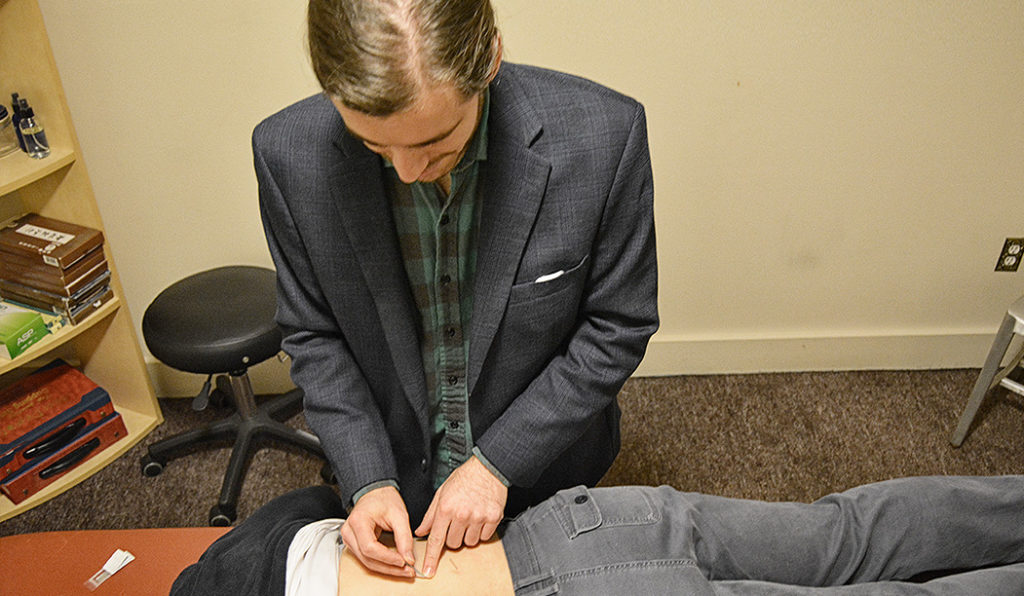 Michael Keane L.Ac.

Michael Keane L.Ac. B.A. Philosophy, East Stroudsburg University
M.A. Acupuncture, Won Institute of Graduate Studies, Glenside PA
Certificate in Chinese Herbal Medicine, Won Institute
I combine Acupuncture, Moxibustion, Electrical Stimulation, Gua Sha and Cupping, in order to treat chronic and acute pain issues such as joint, muscle, neck or back pain, headaches, and more. Besides a passion for treating pain and reducing people's stress, I also specialize in internal disorders such as digestive issues, asthma, allergies, insomnia, irregular menstrual cycles, hot flashes, anxiety, and sexual dysfunction, among others.  I am passionate about using acupuncture as an adjunct treatment to help people recover from trauma and addiction.
Lauren Lagin, MS, CCC/SLP, CLC,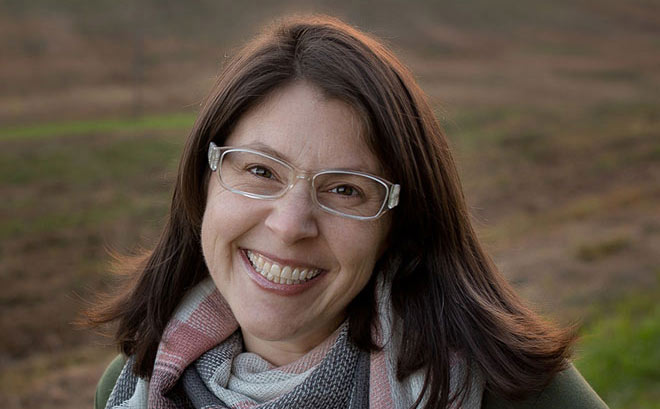 Lauren Lagin is the owner of Just Speechie LLC based in Philadelphia, Pennsylvania, and Southern New Jersey. Lauren is a Speech-Language Pathologist (SLP), infant feeding specialist, Orofacial Myologist, and Certified Lactation Counselor (CLC). She also has training in the Beckman Oral Motor protocol and has participated in extensive continuing education in a variety of areas related to infant feeding, myofunctional therapy, feeding, breathing and more so that she is consistently increasing her knowledge base and is able to provide her clients with up to date information and practices.

Prior to starting her private practice, Lauren was a Speech-Language Pathologist at residential and day schools for children with special needs. She focused on improving expressive and receptive language skills and frequently used the Picture Exchange Communication System (PECS) as well as other alternative/augmentative methods of communication. She also worked in Early Intervention. After giving birth to two children with tethered oral tissues and watching other moms struggle to feed their babies in the manner they wished, Lauren became passionate about helping moms and babies accomplish their feeding goals. Following completion of the orofacial myology course, she learned that she too was tongue-tied and had many of her own myofunctional concerns. As a result, she is able to identify with the struggles you and your family are experiencing and will help to develop a personalized treatment plan to help optimize your child's feeding and oral motor skills. Lauren also loves to work with older children and adults who are having myofunctional concerns such as open mouth resting posture, tongue thrusting and oral habits (thumb sucking).

Lauren grew up in Harrisburg, Pennsylvania and returned to the area after graduate school to be closer to family. She received her B.A. from the University of Delaware in Liberal Studies with a focus on psychology and linguistics and her M.S. in Speech-Language Pathology from Northeastern University in Boston Massachusets. She is a member of the American Speech-Language and Hearing Association (ASHA), The Academy of Lactation Policy and Practice (ALPP), The Pennsylvania Speech and Hearing Association (PSHA), American Academy of Private Practice in Speech Pathology and Audiology (AAPPSPA) and the International Association of Orofacial Myology (IAOM). In her spare time, you will find Lauren goofing off with her husband and two children or surrounded by yarn and books preferably on a beach!
She currently sees clients at
Arcana Center on Fridays from 12-4 pm

Services: Evaluation and treatment of infant oral motor and feeding skills (breast and bottle) treatment may include:
Pre and Post Frenectomy (tongue-tie release) treatment
Assistance with transitioning to a bottle/bottle feeding
Basic breastfeeding support and counseling
Help families with infants struggling with breastfeeding
Provide exercises, movements and supports to improve oral motor function, coordination, and strength
Give suggestions on appropriate toys/teething/feeding utensils and cups items to help with oral development
Suck coordination and training
Evaluation and Treatment of speech sound disorders (articulation and phonology)
Evaluation and Treatment of Orofacial Myofunctional Disorders including: – Tongue thrusting
Noxious oral habit elimination (thumb, finger, pacifier, etc)
Correct oral resting posture/correct tongue resting posture
Nasal breathing
Correct chewing and swallowing
Lauren Lagin, MS, CCC-SLP, CLC
Owner, Speech-Language Pathologist,
Certification Track Orofacial Myologist,
Certified Lactation Counselor
Serving the Philadelphia Metro Area & South Jersey
(215) 995 1414
www.justspeechie.com
www.facebook.com/justspeechie
Carmine Van Deven, DO
Carmine is an osteopathic physician, passionate about supporting health and wellness with osteopathy and functional medicine.

Dr. Van Deven received his B.S. in Computer Science at Illinois State University in Normal, IL before knowing his path in medicine. He graduated from the Arizona College of Osteopathic Medicine in Glendale, AZ, completed a residency in Family Medicine at Skagit Valley Hospital in Mount Vernon, WA, and a fellowship in Neuromusculoskeletal Medicine at Berkshire Medical Center in Pittsfield, MA. He is dual board certified in Family Medicine and Neuromusculoskeletal Medicine.

Dr. Van Deven is currently an adjunct faculty member at Touro University College of Osteopathic Medicine in Vallejo, CA, where he taught in the department of Osteopathic Manipulative Medicine. In his free time, Dr. Van Deven enjoys time with his Rhodesian Ridgeback, Bo, travel, and connecting with nature.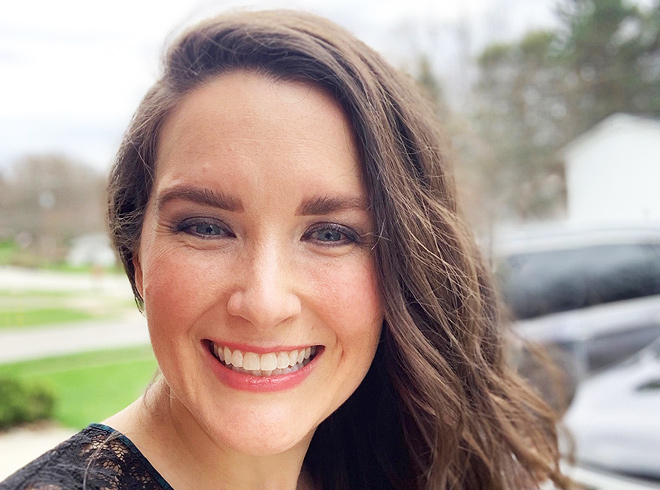 Danielle Forster, DO
Dr. Forster is a native of the Philadelphia region. She completed her medical training at Philadelphia College of Osteopathic Medicine in 2010. She is a board-certified Physical Medicine and Rehabilitation physician, completing her residency at Temple University/Moss Rehab in 2014. She then relocated to Southern Ohio, where she served as Medical Director for an inpatient rehabilitation unit for 5 years.
Dr. Forster has a strong interest in the body's self-healing abilities. In a quest to discover more about her own health, she enrolled in the Kresser Institute for Functional and Evolutionary Medicine training program. This opened her eyes to innovative ways patients can find their way back to wellness. She then completed Helms Medical Institute acupuncture training for physicians to broaden her scope of practice, particularly in the realm of non-pharmacologic pain management. In 2019, she and her family relocated to Erie, PA to complete an Integrative Medicine fellowship. Her fellowship training focused on Regenerative Medicine (prolotherapy, platelet rich plasma treatments), medical acupuncture, osteopathic manipulative medicine, lifestyle and mind-body medicine.
When not in the clinic, Dr. Forster can be found outside moving with her husband, daughter, son, and 2 dogs. She wholeheartedly believes that what you do should bring you joy. So whether it's working with a patient to alleviate nagging knee pain or playing in the dirt with her children, she's striving to be present for every experience.