DAVID KANZE, DO, FAAO
David Kanze, DO, FAAO, was born in Wynnewood, PA and grew up in Havertown, PA. He graduated from Haverford Senior High School and then matriculated and graduated from Temple University. He is a 2005 graduate of the Philadelphia College of Osteopathic Medicine (PCOM) and a 2009 graduate of Botsford Hospital's Family Practice/Neuromusculoskeletal Medicine residency, in Farmington Hills, MI where he served as chief intern. After a four-year stint as undergraduate fellowship director for the OPP department at Rocky Vista University, he moved to Washington state to become the Family Medicine/OMT Residency Program Director for Skagit Regional Clinics.
He is board certified in Family Medicine/Osteopathic Manipulative Treatment and Neuromusculoskeletal Medicine. He has run multiple teaching programs in Osteopathic Manipulative Medicine, in addition to leading many medical mission trips to Guatemala and Peru. David has been published in medical journals for osteopathic manipulative medicine and travel medicine topics.
David's interest is in how the body functions as a whole (mind, body and spirit) and how injury patterns set in and how the osteopathic approach can treat such. He is also intrigued by the healing power of music and often combines this into his treatments. His ultimate goal is the primary prevention of injuries and in returning the body to its full Health.
David loves treating patients of all ages especially high end athletes, adolescents and children with special needs. In his spare time, he enjoys spending time with his wife, Kylie, his children, Cooper and Cassidy, as well as traveling, playing hockey, taking pictures and hiking.

KYLIE KANZE, D.O.
Kylie Kanze, DO is a native Pennsylvanian.  She is originally from DuBois, PA and graduated in 2001 from the Pennsylvania State University.  She is a 2006 graduate of the Philadelphia College of Osteopathic Medicine (PCOM) where she completed a one-year Osteopathic Manipulative Medicine Fellowship.  Her pediatric residency training occurred at the Children's Hospital of Michigan, in Detroit, MI, finishing in 2009.
After residency training Kylie had a faculty position at Rocky Vista University College of Osteopathic Medicine in Parker, CO as well as providing general pediatric care in a group medical practice.  Since 2014 she has lived in Bellingham, WA with her husband and two children and in 2016 opened her Pediatric Osteopathic Manipulative Medicine practice, Building Blocks Osteopathic Medicine.  She is excited to have relocated back to the Philadelphia area in 2017.  Her hobbies include gardening, hiking, snow skiing and loving on her husband and two children.
As board certified pediatrician, her main focus is treating children from newborns to teenager and young adults with a special interest in working with children with autism and special needs.  She takes the time that is necessary to get to know you and your child and to listen to all your concerns.
Kylie's main interest is having your child live at their highest level of Health at all times and in restoring Health to the children that are struggling.  Her whole body approach revolves around the mind, body, spirit tenets of osteopathic medicine.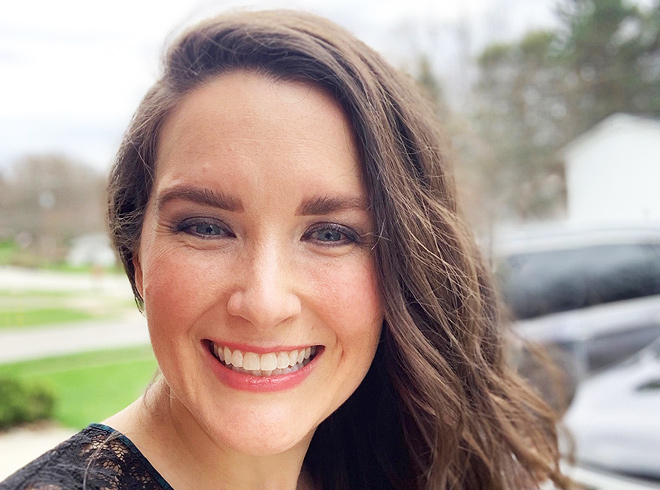 Danielle Forster, DO
Dr. Forster is a native of the Philadelphia region. She completed her medical training at Philadelphia College of Osteopathic Medicine in 2010. She is a board-certified Physical Medicine and Rehabilitation physician, completing her residency at Temple University/Moss Rehab in 2014. She then relocated to Southern Ohio, where she served as Medical Director for an inpatient rehabilitation unit for 5 years.
Dr. Forster has a strong interest in the body's self-healing abilities. In a quest to discover more about her own health, she enrolled in the Kresser Institute for Functional and Evolutionary Medicine training program. This opened her eyes to innovative ways patients can find their way back to wellness. She then completed Helms Medical Institute acupuncture training for physicians to broaden her scope of practice, particularly in the realm of non-pharmacologic pain management. In 2019, she and her family relocated to Erie, PA to complete an Integrative Medicine fellowship. Her fellowship training focused on Regenerative Medicine (prolotherapy, platelet rich plasma treatments), medical acupuncture, osteopathic manipulative medicine, lifestyle and mind-body medicine.
When not in the clinic, Dr. Forster can be found outside moving with her husband, daughter, son, and 2 dogs. She wholeheartedly believes that what you do should bring you joy. So whether it's working with a patient to alleviate nagging knee pain or playing in the dirt with her children, she's striving to be present for every experience. 

https://www.forsterintegrative.com